Are you looking for the best photo viewer for Windows 11/10/8/7 PC? Well, you are on the right web page. Today I am going to share 5 best Windows photo viewers. When the Windows photos app emerged on the horizon, the classic Windows photo Viewer was at the verge of oblivion across all platforms.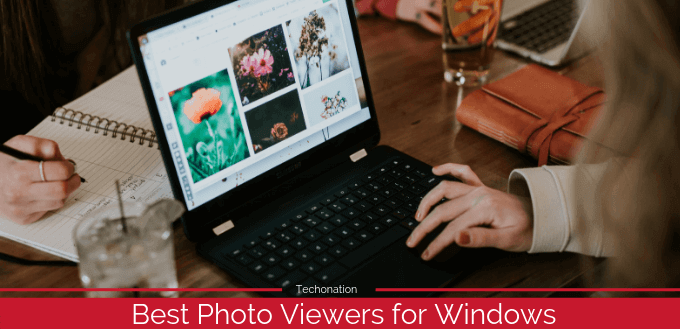 While some people still prefer the older version for its minimalistic layout and quick previews, the newer version does bring a lot to the table mainly because of its onboard editing features.
However, owing to the slow loading times and lack of functionality, the default Photos app that comes pre-installed with Windows 7,8 and 10 might not be enough to meet your image viewing and quick editing needs.
Be it organizational attributes when it comes to large quantities of pictures or faster access times, photo viewers can be selected based on what your needs and requirements are. I have also shared Windows explorer alternatives.
5 Best Photo Viewer for Windows 11/10/8/7 PC
Since the market is saturated with tons of image viewers, each offering something the other isn't, we have compiled a list of the 5 best photo viewer for windows computer/laptop. Go through the list and choose the one that best suits your preferences.
1. IrfanView
Because of its small memory footprint, compact design and super-fast loading times, IrfanView remains one of the most popular third-party image viewing applications available today.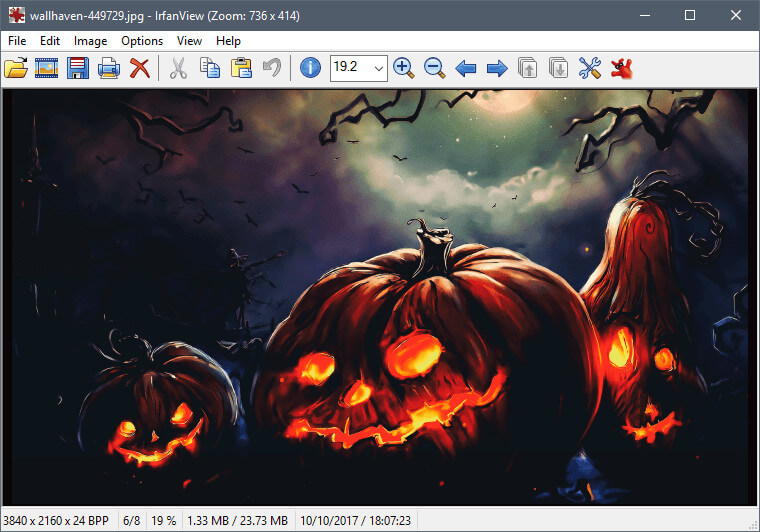 Split into an Image Viewer and a Thumbnail Browser, IrfanView is considerably light and is optimized to occupy only 2 megabytes of space. It is simple to use and supports a wide range of graphics file formats.
IrfanView's inbuilt editing tools contain cool features like text recognition and editing, batch conversions, support for filters from Adobe Photoshop, color correction, watermarking, and much more!
Some of the various formats supported by IrfanView are BMP, JPEG, PNG, Flash, PPM, PDF, raw digital camera photo formats, and text files. This feature-packed image viewer is also famous due to its support for multiple GIF, ICO and multipage TIF apart from the unique multi-language and Unicode support.
Suitable for beginners and professionals alike, IrfanView offers a lightweight, easy to use, and versatile platform for browsing, viewing and editing images. While the software is free to use for non-commercial purposes on Windows XP, Vista, 7, 8 and 10, users can also obtain a commercial license by registering with 12$.
Try IrfanView now by downloading the latest release 4.52 from their official website link.
Must Read: USB Bootable Software For Windows
2. XnView
Next on our list is XnView, an application best described as an all-in-one multimedia viewer, browser, and converter. This application was launched in 1998 by XnSoft. It's one of the best photo viewers for Windows PC.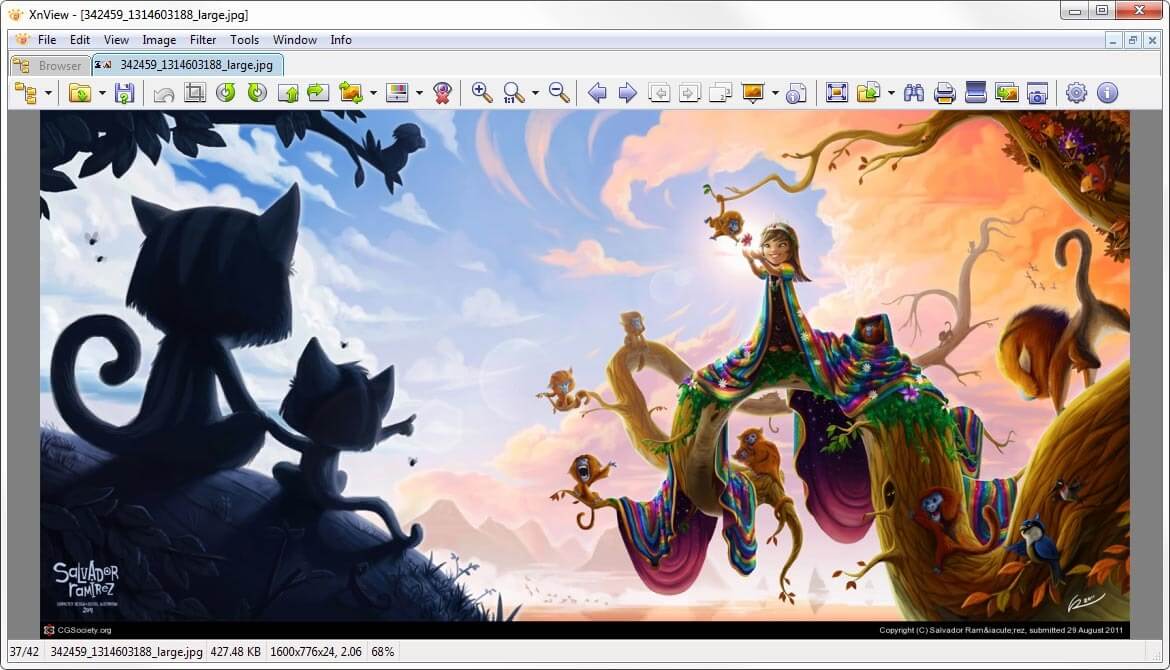 Known for its organizational features and efficient viewing, XnView is robust software that supports multiple languages and allows users to convert images over a wide range of formats.
It is free for private use and can be used over a few video and audio formats as well. Some cool features bundled with XnView are the thumbnail for faster image browsing, filmstrip, slideshow for presentation purposes, and full-screen support.
Part of the package is the inbuilt editor for all your resizing, rotating, cropping and color correction needs. Furthermore, the application lets users modify photos using external editors like Adobe Photoshop.
Other interesting features include batch processing, raster image editing, applying various filters, and much more! Most noteworthy, however, is XnView's support of numerous image formats 70 of which users can also export.
XnView offers unparalleled
compatibility
when it comes to the 500 image formats that it supports, some of which are popular formats like JPG, BMP, GIF, and PNG, while others include animated still, ICO and TIFF.
Give XnView a try by downloading the latest version 2.47 using this link to their official website.
Also Check: iOS Emulators For Windows PC
3. FastStone Image Viewer
Coming at number 3 is FastStone Image Viewer, a Windows-based photo viewer that is fast, stable and user-friendly and above all, equips a bundle of features including image editing, browsing, and management.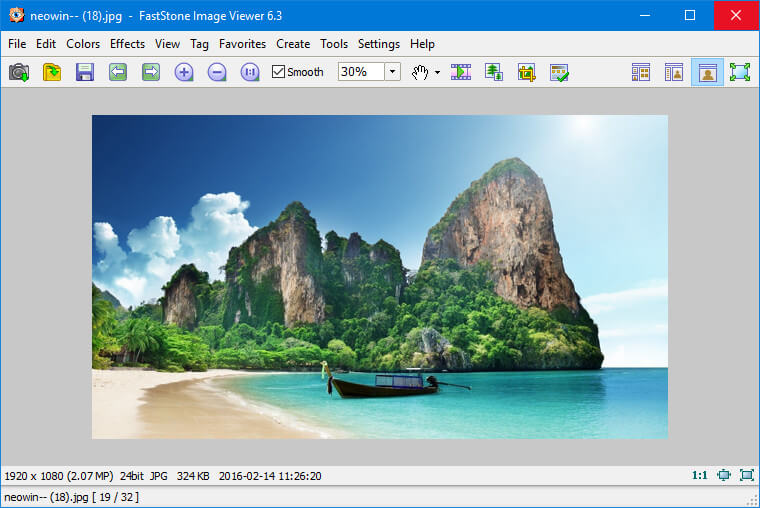 With this tool, users can implement slideshows using stored images and embed attractive transition effects. The UI is intuitive, and the overall layout is simple enough to get used to easily.
When dealing with multiple images, users can switch to multi-monitor configuration that loads 4 tiled images for better viewing and editing.
A long list of features such as full-screen support, print, scan and email options, batch processing, filters and effects, basic editing tools, color modifications, and so much more!
All major graphics formats are compatible with FastStone image viewer, some of which are BMP, JPEG, GIF, ICO, WMF, PNG, TIFF, and most RAW formats.
What sets FastStone image viewer apart from its contemporaries is that even though it is free to download and use, it does not contain silly ad popups, adware or other bloatware that usually clog similar freeware. We have also shared Psiphon 3 for pc.
To try FastStone image viewer for free, download the same from this link.
4. HoneyView
Fourth best photo viewer for windows on our list is HoneyView, a minimalistic third-party photo viewer that sports a layout similar to Windows Photos, concerning functionality, features, and UI.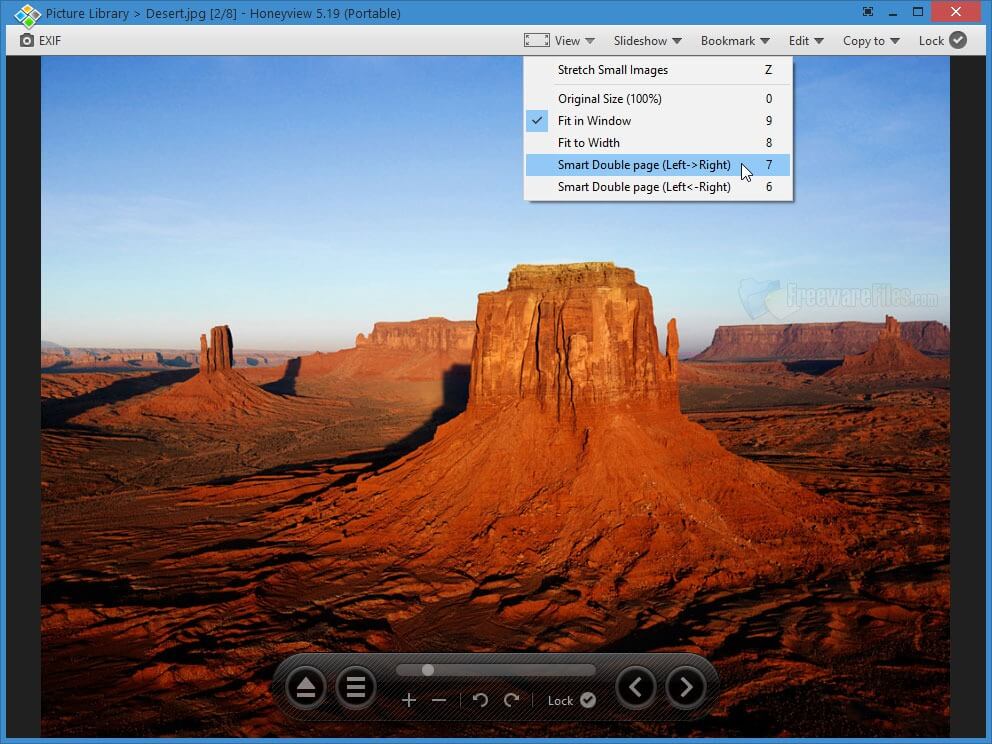 Due to its close resemblance to Windows Photos, it is also the easiest to get accustomed to and for this reason, is recommended for those looking for a simple, easy to use photo viewer with basic editing functions.
All major file formats like JPG, PNG, and GIF, etc. are supported by HoneyView. Apart from rotating and rescaling images, HoneyView offers the option of attaching a link to Adobe Photoshop, Paint or similar editing software for modifying images.
Images can be viewed from compressed and archived files without having to extract them beforehand. Some cool features of this viewer include bookmarking images, geotagging photos containing GPS information, and selectively storing pictures in the gallery.
HoneyView is free for personal use and packs no unnecessary bloatware or adware. The simplistic design is easy to navigate around and allows users to view their photos in either Fill or Parallel view modes.
Check out HoneyView and all it has to offer by downloading it for free from this link.
Must Read: Best ePub Reader For Windows
5. ACDSee Photo Studio
Our final best photo viewer for Windows is ACDSee Photo Studio, a full image studio suite that users can utilize to view, edit, and create images.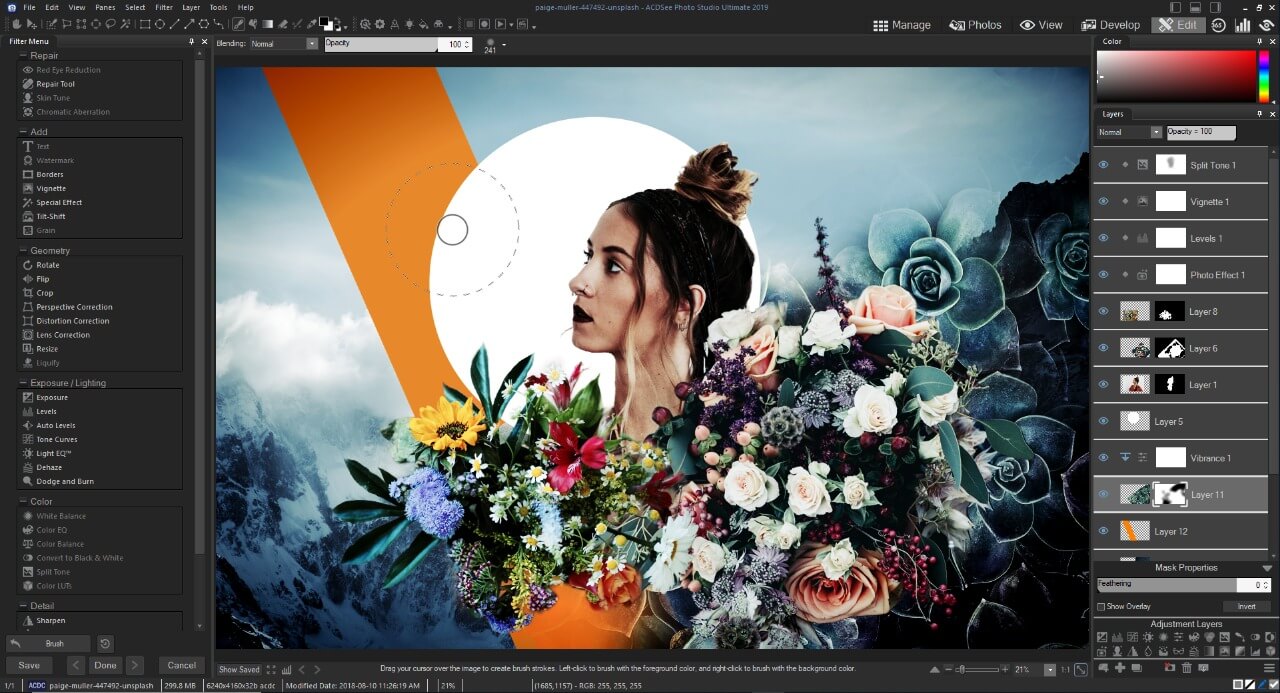 It is a cross-platform software developed for home and office environments, ACDSee packs several interesting features spread across three different editions. Some of these elements include thumbnail view, rescaling, cropping, lossless rotation, and much more.
Above all, what distinguishes ACDSee from others on this list is that it supports 33 video formats apart from the 61 image formats like JPG, PNG, PSD, and GIF, etc.
Not only are users treated with a robust platform to view sharp quality images, but they can also edit, adjust exposure, correct colors, remove red-eyes, manage images and even share their digital photographs with friends and family from one application.
The application comes with a free trial for 30 days, at the end of which users have to upgrade to the premium version for 59.99$ (for the Standard edition), 99.99$ (for the Professional edition) and 149.99$ for (the Ultimate edition).
To access the trial version of ACDSee Photo Studio for a month, download it from this link.
Also Check: WiFi Analyzer For Windows
Wrapping Up
This concludes the list of some of the best photo viewer for windows that you can use on your Windows computing system. Each of the photo viewers listed above has its own USP and drawbacks.
IrfanView takes a spot because of its fast-paced interface while ACDSee takes its place due to its professional editing features. In the end, it boils down to your needs and preferences. Let us know which photo viewer best suits your requirements in the comments below.