Do you want to download MX Player custom codec? If yes, then you are on the right page. Today I will share custom codecs for MX Player to play AC3, DTS, MLP, TrueHD & more formats. You can watch videos on online streaming apps and services like YouTube, Netflix, Prime Video, and others.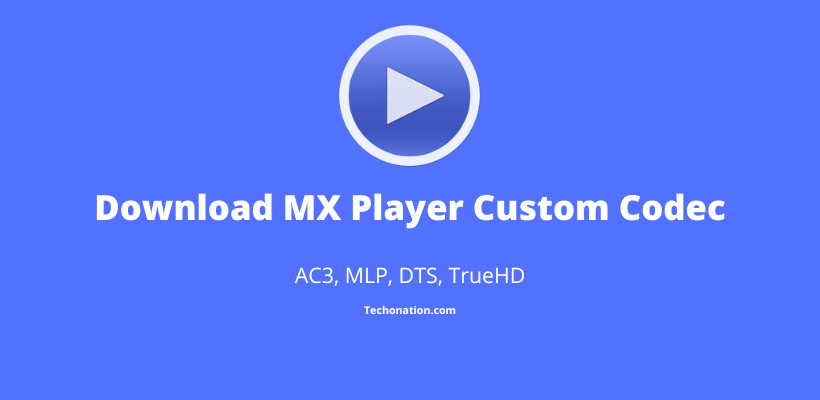 However, there are still many instances where you might want to play an offline video file on your smartphone. And in these cases, going with a media player like MX Player is highly recommended. MX Player is one of the most popular media and video players available for Android devices.
It offers a large number of handy features and options, but you even get extensive support for all kinds of video formats. Although, despite supporting almost all major video formats, there is still a pretty good chance that MX Player might not be able to play a particular
video file
. This happens when the codec is required to play a given video file.
A few codecs that MX Player does not support by default include AC3, DTS, TrueHD, MLP, and others. We will learn more about these codecs later on in this guide. But for now, you will be glad to know that while MX Player does not come included with these codecs, it does allow you to install custom ones.
And today, I am here with a complete guide on installing and downloading MX Player custom codec. You can even learn more about using custom codecs with MX Player below.
What is MX Player Custom Codec?
If you want to use MX Player custom codecs, you might be interested in learning more about them first. And to put it in easy words, custom codecs are essentially ffmpeg libraries that contain all the required data and information to play videos with formats like AC3, DTS, TrueHD, MLP, and others.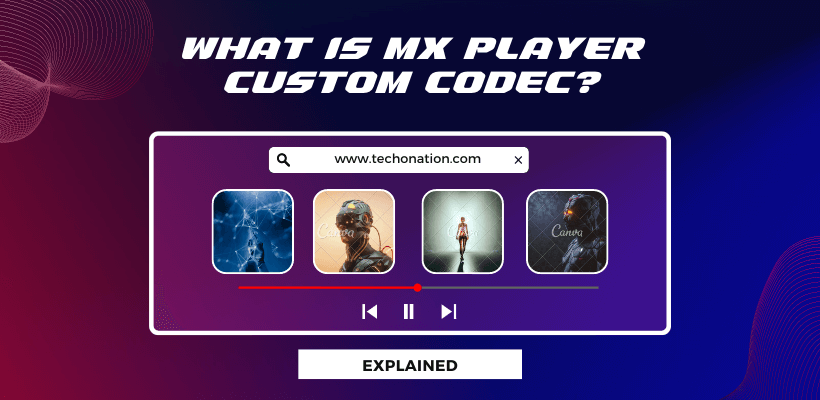 Ffmpeg is an open-source library of video codecs supported on all formats and by all video formats making it the go-to standard for video codecs. Although, since most common video files do not use these formats, MX Player does not include the required codecs by default to keep its size small.
By default, MX Player only includes the codecs based on the architecture of your smartphone. Fortunately, you can get all of these custom codecs separately if you are using MX Player.
Once you have installed custom codecs in MX Player, it will be able to decode all kinds of video files. In other words, once MX Player can decode all video files, it can also play all types of video files with ease. You may also like Adobe Flash Player alternatives.
Download MX Player Custom Codec Latest Version 2023
By now, you must have a pretty good idea about custom codecs for MX Player and their importance while watching videos on your smartphone. And if you also want a seamless experience while playing videos of all kinds of formats, you might also be interested in downloading the
MX Player custom codecs
.
Although, MX Player has many supported custom codecs where each codec has multiple versions to choose from. And since not all of these codecs are fully stable, choosing the right ones can be quite confusing. Thus, we are here with an all-in-one MX Player custom codec pack, aka AIO ZIP file.
With this all-in-one-pack custom codec, you get all the custom codecs with their latest stable versions within a single file. This means that you don't have to worry about compatibility, but the installation process also gets more straightforward.
To download the latest MX Player custom codec version, you can visit the download link below. Then, a file named mx_aio.zip will be downloaded on your smartphone, containing all of the required custom codecs for MX Player. I have also shared these Free MKV players.
Latest Release:
Older Releases:
How to Install Custom Codec for MX Player?
After checking out all the required information about MX Player custom codec and downloading the custom codec all in one pack, you would want to start using the custom codec right away.
However, installing the custom codec is not the same as installing another app on your smartphone. Instead, it needs to be done inside the MX Player settings as shown here:
Step-1:
Head over to the Settings menu inside the MX Player app.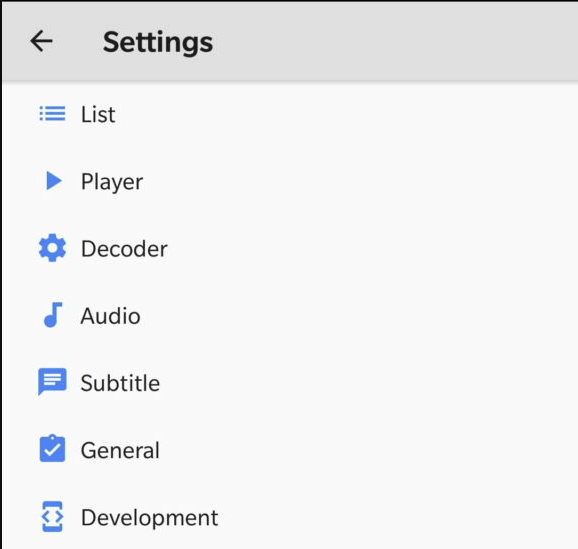 Step-2:
Go to the Decoder menu and scroll down below to find the Custom Codec option under the General section.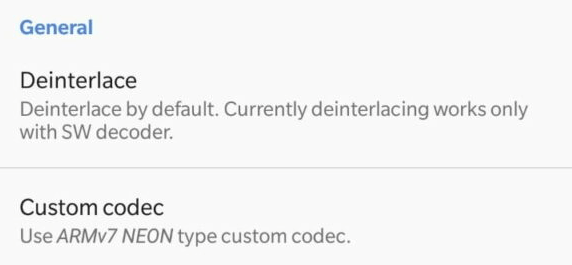 Step-3:
Now, tap on the Custom Codec option and select the mx_aio.zip file you downloaded earlier. You can find this file inside your smartphone's "Downloads" folder.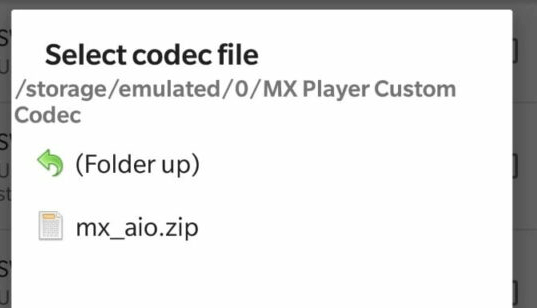 Step-4:
Finally, tap on OK to restart MX Player and successfully install MX Player custom codecs.

Updating MX Player after Installing Custom Codec
Once you have downloaded and installed MX Player custom codecs, you must have a great experience playing all sorts of video files. Although, you might also be worried about the long-term experience with the same. To be more exact, you might wonder what will happen once you have updated MX Player.
Will you also have to update the custom codecs? And if you don't update them, will MX Player still work? Thankfully, you won't have any such issues after installing the custom codecs. Even if you get an MX Player update, the custom codecs stay the same since they need an update only once after months of MX Player updates.
And even if your custom codecs get outdated and are no longer supported by MX Player, the MX Player will not load them. In other words, even if your codecs get outdated, you can keep using MX Player without any issues.
Must Read: Best IPTV Players for PC
Conclusion
If you want to watch videos on your smartphone and want the best possible experience, then going with MX Player can be a great idea. With MX Player, you get almost all the possible features and options that you can want in a video player application.
It offers a wide range of customization options, but it even provides excellent support for the video files that you can play. And for some reason, if you aren't able to play video files with specific formats like AC3, DTS, TrueHD, MLP, or others, then MX Player has got you covered in that regard.
This is made possible thanks to the support of custom codecs for MX Player. Hence, I have already given the complete guide on how to install and download the MX Player custom codec up above. I have also provided detailed information about custom codecs and how to use them in the long run.
If you can now play all video files in MX Player irrespective of the file format, then make sure to leave your thoughts and queries in the comments section down below.